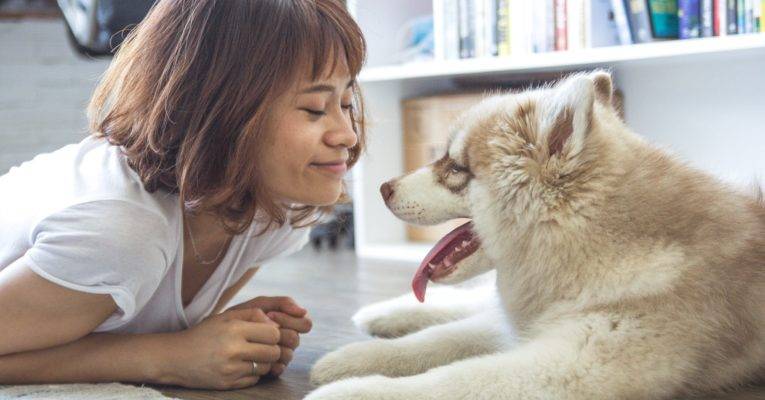 Pet Dental Health Month!
Did you know that, according to the American Veterinary Dental Society (AVDS), 80% of dogs and 70% of cats contract periodontal disease by the age of THREE?!? And … February is Pet Dental Health Month! Keep reading for a few tips and products that can help your d-o-g or c-a-t on their way to improved dental health … and, better breath!
Diet Changes are Best for Dental Health
Despite the apparent wonders of scientifically engineered foods (i.e. kibble), and their ability to perfect our pets' diets, dental diseases run rampant. Why? Quite simply, exclusively-fed processed pet foods. The process by which these foods are made kills most of the good bacteria (probiotics) and natural enzymes that would've been found in those raw meats, vegetables, etc. Many pet owners also don't sufficiently satisfy their dogs' natural inclinations to chew. No chewing, and eating food void of natural plaque-fighters is a potent one-two punch in the gut of your dog's dental health. And poor dental health has proven to be linked to all kinds of serious, even deadly, health problems—including heart disease, kidney and liver problems. The answer – consider feeding your dog a raw diet!
Consider Food/Water Additives and Sprays
These products are designed to be used daily and are either added to the pet's food or water or are sprayed directly onto the teeth and gums. Water and food additives are great alternatives for pets that don't exactly enjoy getting their teeth and gums brushed. Water additives use enzymes that help break down plaque, tartar, and bacteria, which helps to reduce bad breath. They often also contain ingredients or flavorings such as mint that improve the smell of the breath. At Dee-O-Gee, we like the SeaDent anti-plaque additive that is added to your dog's kibble (hint – adding some freeze-dried or frozen dog food makes this product work even better!).
Pastes, Gels, Tooth and Finger Brushes
Finger brushes can sometimes be tricky for the average pet owner and even for some groomers. Finger brushes have a special palm grip that makes it easier to use and prevents the brush from falling off in pet's mouth and causing a choking risk. Dental pastes and gels can be used with a finger brush or toothbrush. Like many human toothpastes they use ingredients such as baking soda and mint to whiten teeth, reduce plaque and tartar and freshen breath. Some people prefer mint-flavored pastes or gel because of the scent while others prefer poultry or beef flavors because these tend to be more easily tolerated by the pet. You could also use gauze wrapped around the tip of your finger.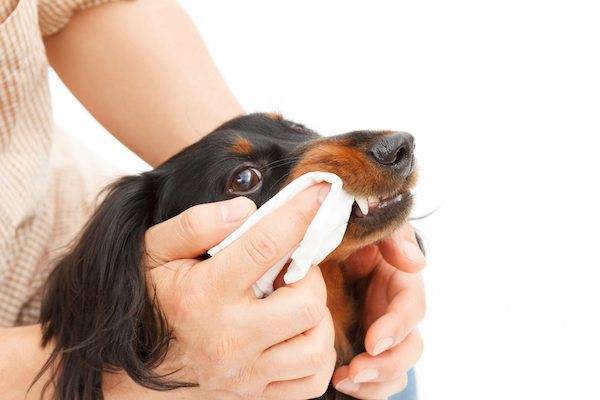 Chew Treats and Toys
A dog's natural chewing action helps to massage gums and to remove plaque and tartar. Dental chews and treats are designed to promote chewing action and often contain ingredients such as mint or parsley that naturally freshen breath. Toys that are marketed as dental toys are designed with textures and ridges that get to all the dental surfaces to help remove plaque and tartar and massage gums. Some are infused with mint flavor or scent to help promote chewing and to freshen breath. At Dee-O-Gee, we REALLY like the Whimzees potato based chews (shaped like toothbrushes) for just this!