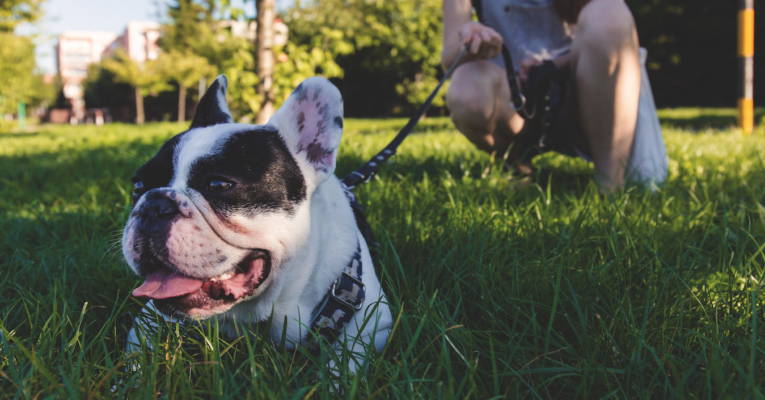 The truth is that man's best friends are really only so if they are well-behaved. Dogs that are unruly or disobedient are more of a pain than a companion, and they can limit the lifestyle you previously enjoyed. Avoid awkward situations in public, dangerous encounters with strangers and the upheaval of your home when you're away by practicing the following dog etiquette tips to be a conscientious dog-owning neighbor.
Bringing home a new puppy
Before your new puppy enters your home to join your family, seek thorough understanding of the characteristics and needs associated with their breed. While it's true that every dog is different, the breed determines the drive and, therefore, the inherent quirks. For example, herding dogs tend to nip at heels, hunting retrievers hide and retrieve items.
Realize that even before formal training takes place, your puppy will begin learning and observing at the moment of your first interaction. Don't excuse bad behavior just because it's cute or delay the implementation of discipline. Young puppies do indeed lack enduring attention spans, but can still be expected to learn simple obedience commands, such as 'sit', 'down' and 'stay', as young as seven to eight weeks of age. During these early stages of casual training, rely on positive reinforcement and gentle teaching during brief daily sessions. Use treats to entice the puppy to follow their nose into the proper positions for following your commands.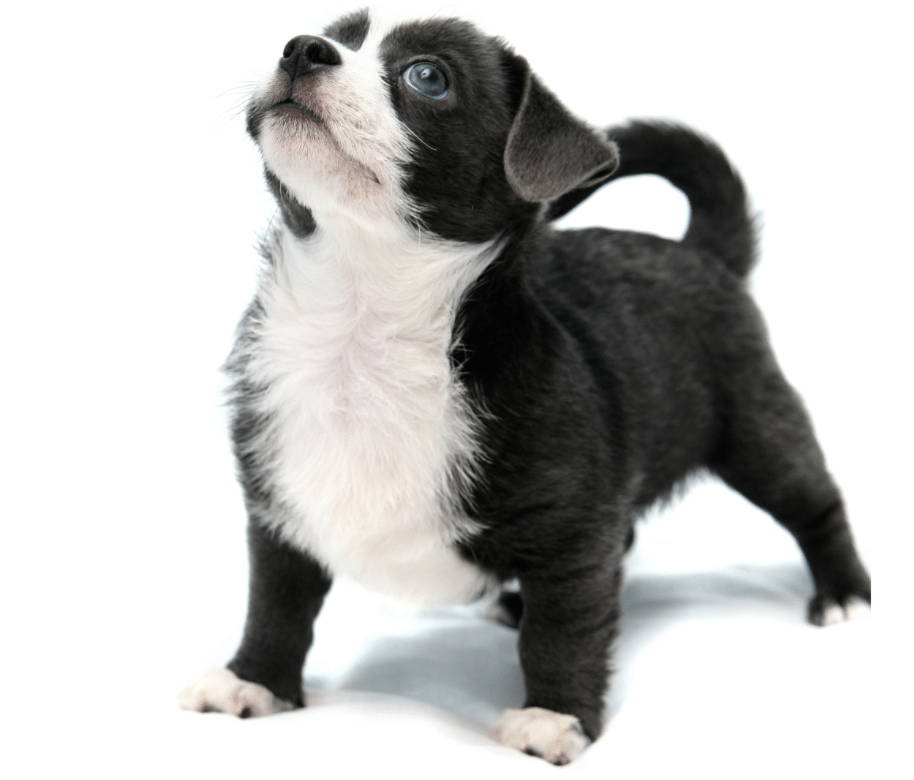 Wondering what type of Training Treat to get for your dog?

Don't worry, we've done all of the research for you.
Shop our curated selection of the healthiest all-natural training treats for your dog.
At home
For the sake of both your home decor and your neighbors' ears, especially if living in an apartment, allow your dog to burn off excess energy before leaving them alone for a long period of time. Also, provide stimulation to keep them occupied during your time away, such as interactive toys. One such toy is the Qwizl from West Paw. It's durable and able to hold your dog's favorite treats, rewarding them with food every time they play.
On your way out, pause for a few minutes after shutting the door behind you to listen for barking or whining, and be ready with a back-up plan for keeping your dog quiet if a walk and interesting toy don't do the trick.
Dedicated and intentional training will provide you with the best four-legged companion and more friends, as all neighbors prefer living near well-behaved dogs. It is worth the effort, time and attention required to make your dog worthy of the name man's best friend.
In public
When taking your puppy or dog on a walk, keep them on a leash at all times. This is required by law in most states, but also helps those you may encounter on your walks feel more comfortable both approaching and being approached by your dog. Hold them closely to you as other dogs or people pass and never allow them to chase or jump on a passerby.
If your dog is large or prone to overpowering your control, consider using a harness for walks. Harnesses provide more overall control without causing damage to your dog's neck by excessive pulling.
If able to supplement your dog's daily activity with visits to a local dog park, carefully monitor, especially at first, their interactions with other dogs. If your dog aggressively approaches newcomers, even out of a desire to play, they may appear to be a threat. On the flip side, if in their over-enthusiasm, they take off immediately, running from other dogs, they may appear to be a prey object. Both situations will make other dog owners uncomfortable and possibly create dangerous situations for your dog.
Avoid these issues by providing your dog with opportunities for exercise before visits to the dog park and paying close attention at all times. Additionally, come well-prepared with doggy bags to show consideration for others by cleaning up messes.
Keep reading below for some DOG PARK TIPS!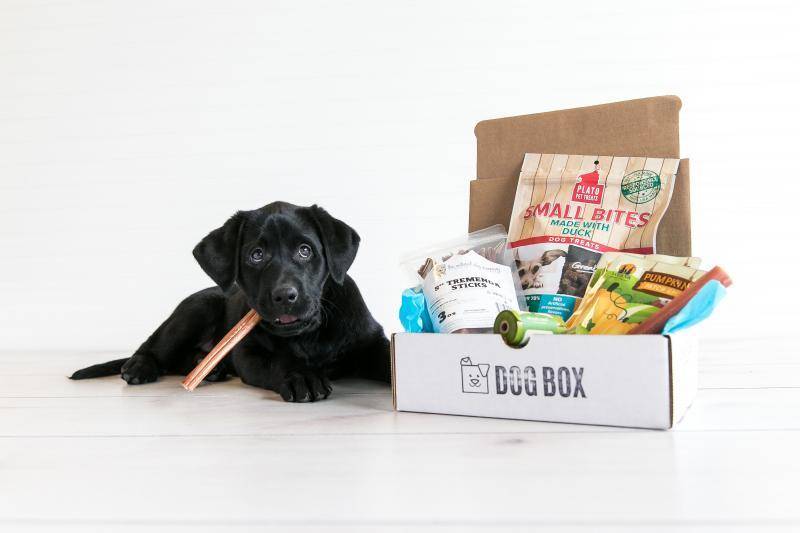 Need Puppy Training Supplies?

Puppy Box is just the thing!
New puppy parents have enough on their plates, we at Dee-O-Gee want to make life a little simpler! Our PUPPY BOX is the perfect starter pack for any puppy.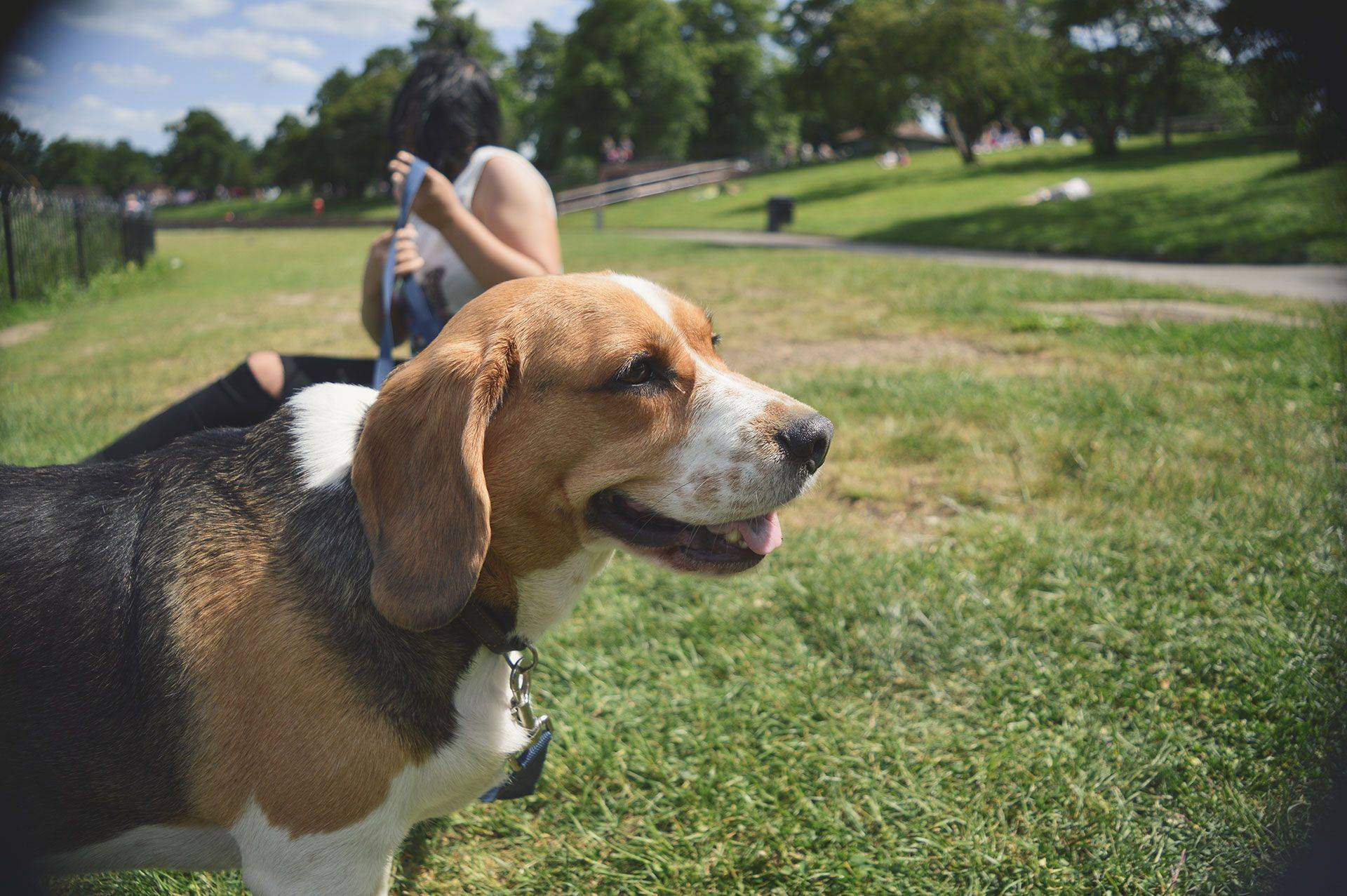 Visiting the Dog Park!
The dog park can be a great way for your dog to burn up energy and keep up his "dog language" skills, as long as you can avoid the many potential pitfalls.
Dog Park Tips:
Do Not bring puppies that are under 4 months since the disease risk for them is high.

Do take small dogs to the "small dog park" since it is safer for them.

Do Not use a chain collar at the dog park as it can be a choking hazard. The best collar to have your dog wear is a safety collar.
Do supervise your dog (instead of chatting – hard to resist sometimes!) in order to be ready to step in when you need to.
Do take your dog to the dog park for the first time when it is not busy, so he can get a sense of it without being overwhelmed.
Do consider leaving small children at home since you cannot be sure that all dogs at the dog park are friendly and safe.
Do Not go to the dog park when it is crowded since that may cause dogs to get tense and more prone to aggression.