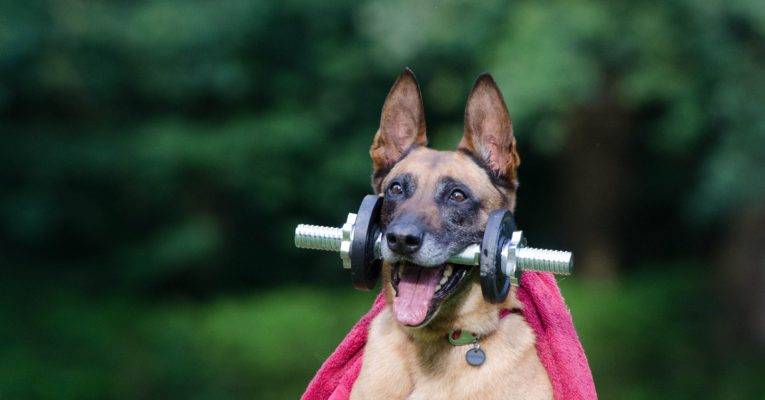 As we toss the last slice of unclaimed pie and dump the last bit of eggnog into the sink and move into a new year full of fresh starts and new potential, at Dee-O-Gee we can't help but wonder how many of our typical resolutions can serve dual purposes that include our four-legged friends?
According to a recent survey, the Top 10 New Year's resolutions range from health and fitness to saving more money. So, as a group of "dog stores" that seek win/win situations, we can't help but wonder how many of these top 10 resolutions can be thought of in ways that would benefit our dogs as well ourselves.
Top 10 most popular New Year Resolutions:
Get Fit
Manage Stress
Save Money
Quit Smoking
Loose Weight
Take a Trip
Volunteer to Help Others
Manage Debt
Drink Less Alcohol
Get a Better Education
Honestly, over 1/2 of all New Year resolutions are given up on by the end of January! But let's take a look at how some of these resolutions can be tweaked in such a way that both humans and dogs are involved. Maybe, by adding your canine to the mix, you'll be able to maintain those resolutions longer than others!
Get Fit – For some reason, it seems easier to stick to a fitness program when you've got a fitness buddy keeping you honest, right? If your New Year's Resolution is to exercise three times a week, why not create an exercise schedule where your dog can join you? Talk about a win/win situation! You get your 30 minute run (or, cross-country skiing) in three times a week, your dog gets an opportunity to burn some of his energy and you both have a chance to bond with one another. When you find yourself deciding where to take your weekly Sunday fitness walk, why not find a dog-friendly location so you can bring your dog with you? Exercising with your dog is not only good for both bodies, it's good for both souls.
Quit Smoking – Anyone who has ever battled a smoking addiction knows that one of the trickiest parts to quitting smoking is figuring out how to manage cravings when those triggers present themselves. Redirecting is something we do with dogs all the time. When puppies are chewing on something they shouldn't be chewing on, we redirect them to an appropriate toy until that becomes a habit. So the next time you have that trigger-ridden cup of coffee in the morning, reach for the leash to take your dog for a quick walk instead of a cigarette. Your dog will appreciate the exercise and you'll give yourself a nice little boost of those natural chemicals exercising produces to substitute the buzz you get off a cigarette.
Take a Trip – Many folks are unable to take that trip they've always wanted to because they don't feel comfortable leaving their dog at home. Now-a-days, there are a lot of hotels that are canine friendly as long as the dog is certified as a Canine Good Citizen via the American Kennel Club. Make this the year that you train your dog to the point where passing that Canine Good Citizen test is a breeze so you can finally book that vacation.
Volunteer to Help Others – If you find yourself in the market to add a dog to your family, seriously consider adopting a dog from a shelter. There are a lot of great dogs needing good homes. If bringing a new dog home seems like a bit much at this time, you can always volunteer some of your time down at your local animal shelter to help a dog be bit more more comfortable or volunteer your time at an adoption fair.
Manage Debt – Consider putting your dog on a more natural diet. We have nutrition options that aren't any more expensive than your dog's current diet from the grocery or box store, the money you'll save on superfluous vet visits and potential medication will offset those costs by far! More info on all-natural dog foods available at Dee-O-Gee here. For more economics on how our Dee-O-Gee dog foods comapre to national chains, read here.
Drink Less Alcohol – When you have a more fulfilled, better mannered canine companion, you'll find you'll need less alcohol as life will be less stressful and more enjoyable … ok, maybe this one is a stretch 🙂
Now that you know what to do, make a plan to incorporate these as lifestyle changes. You and your dog will see benefits, both short and long term.
Happy New Year!
D-O-G
Recommended Products for being active with your dog