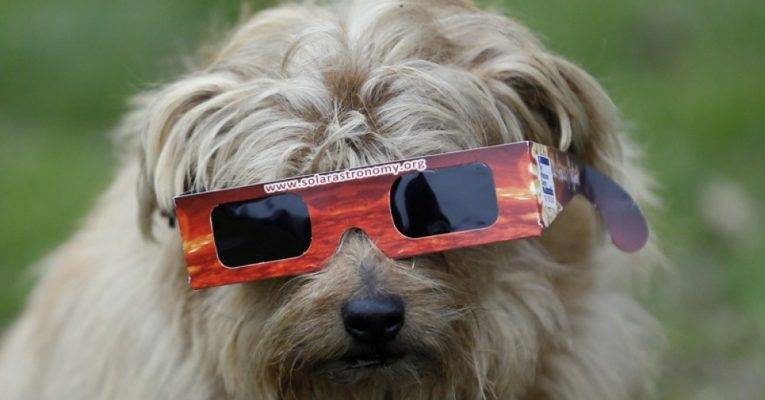 As the Aug. 21 eclipse draws near, many pet owners wonder what the event might mean for their beloved companions. After all, humans risk serious eye damage if they watch the eclipse without proper eye protection. Retailers across the country have been selling out of NASA-approved eclipse viewers. Fortunately, eye damage from the eclipse is not much of a risk for dogs. Cats … well, they probably won't care anyway 🙂
People.com quoted Angela Speck, director of astronomy at the University of Missouri, noting that pets aren't in the habit of looking at the sun.
"And on this day, they're not going to do it, either," she said.
That said, it's not entirely possible to predict how a given animal will react.
NASA states on its website: "It has been reported during many eclipses that many different animals are startled by totality and change their behavior thinking that twilight has arrived. You can explore this yourself with your own pets, or by watching local wildlife, especially birds."
Some dogs and cats may become anxious because of all the people who gather outside to watch the eclipse. For that reason, it may be best to keep your pets inside with the shades drawn during the event, experts say. You could even look into some Hemp CBD oil or treats to keep your dog calm.
All of North America will be treated to an eclipse of the sun on Monday. This is the first of its kind in the U.S. since 1979. Anyone within the path of totality can see a total solar eclipse, and observers outside this path will see a partial solar eclipse.