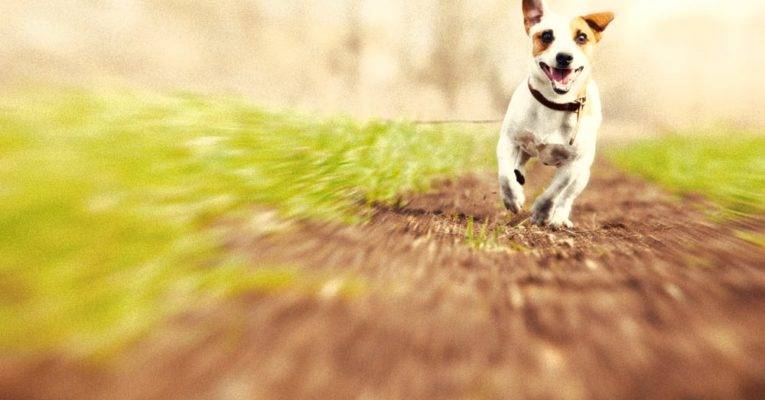 Hemp CBD For Dogs and Cats
What You Might Not Know
The results seem to be in … researchers are turning their attention to this Hemp CBD and, so far, they are finding lots to like. And just as Hemp CBD has helped humans, your dog can reap the same health-boosting (and even life-saving) benefits.
Safety: Hemp vs Marijuana
Although hemp and marijuana are both classified as cannabis, they are distinctly different varieties. Recreational marijuana is very high in euphoria-producing THC, while hemp plants contain virtually no THC but have high levels of beneficial CBD. Hemp-derived CBD is not psychoactive and won't make an animal high. It has no unpleasant side effects, and hemp products containing less than .3% THC are legal for sale in all 50 states. CBD from hemp is not regulated as a drug and has no known toxic level.
Let's look at 8 things you might not know about this often misunderstood herb and the research that shows its promise in helping dogs and cats with a variety of common health issues … keep reading below.
1. CBD Is Not Psychoactive
CBD (cannabidiol) is a compound found in cannabis and hemp. THC (tetrahydrocannabinol) can also be found in cannabis and it's this compound that gives marijuana its psychoactive properties. Most Hemp CBD oils are just that … the beneficial CBD without the THC. They typically come from hemp, not marijuana. In short, your dog won't get "high" from CBD oil … he'll get the relaxation without the intoxication.
Speaking of relaxation …
2. CBD Oil Reduces Anxiety
Does your dog suffer from separation anxiety or struggle with loud noises (i.e. thunderstorms, fireworks, etc)? CBD has been extensively studied for its effect on stress and anxiety. In humans, it's been found to:
Reduce anxiety caused by public speaking
Reduce anxiety in both healthy people and people with anxiety disorders
Be effective for panic disorders and post-traumatic stress disorders
3. CBD Can Fight Cancer
CBD and other substances found in hemp and cannabis have been found to have an anti-tumor effect. CBD has even been shown to stop cancer cells from growing.
CBD helps the immune system's killer cells to cause cancer cell death.
CBD kills cancer cells by blocking their ability to produce energy.
CBD's anti-tumor properties slow and inhibit glioma cell growth.
CBD can help increase the efficacy of conventional cancer treatment.
4. CBD Can Treat Seizures And Epilepsy
It's estimated that up to 5% of dogs suffer from seizures. Most dogs with seizures are put on drugs such as phenobarbital and potassium bromide. While they may help control the seizures, they can be extremely harmful to your dog's liver and other organs. And the drugs don't work in all cases.
CBD has been shown to work well in drug-resistant epilepsy. In one study, 7 of 8 patients with epilepsy that was resistant to drugs saw a definite improvement within 4 to 5 months of taking CBD. And a survey of children with treatment-resistant epilepsy found that 84% of the children taking CBD had a reduction in the frequency of seizures.
Hemp CBD products for your pet

Natural, effective and safe.
Relieves pain
Reduces anxiety
Reduces inflammation
5. CBD Relieves Pain
The cannabinoids in CBD work so well for pain that scientists are considering it as a new class of drug for the treatment of chronic pain. Studies show CBD to be very effective for:
Decreasing pain (including neuropathy and nerve-related pain)
Decreasing the impact of inflammation on oxidative stress (which causes degeneration and premature aging)
Decreasing inflammation in acute pancreatitis
Reducing inflammation
Reducing intestinal inflammation (associated with irritable bowel disease)
6. CBD Reduces Chronic Inflammation And Autoimmune Disease
CBD has been shown to decrease the production and release of inflammatory cytokines that can cause allergies, hypersensitivities and autoimmunity. It can also suppress something called Th17 dominance, which is a major cause of autoimmune diseases.
CBD also inhibits the production of inflammatory macrophages and decreases chronic inflammation.
CBD is also a powerful antioxidant that's shown to be more powerful than vitamins C and E.
7. CBD Increases Appetite And Helps With Nausea
Do you struggle with getting your dog to eat? CBD may help! The National Cancer Institute reports that CBD increases appetite and carries this extra benefit, in addition to controlling cancer. In animal studies, CBD has also been shown to help with vomiting and nausea, even when they're the result of toxins and drugs.
8. CBD Oil For Dogs Is Legal And Safe
With so many studies showing the health benefits of CBD, the most encouraging result is that CBD appears to be safe, even when taken in high doses and over extended periods of time. It can decrease the activity of liver enzymes used to metabolize many prescription drugs, so if your dog is on medication, you might want to check with your holistic vet before using CBD.
Most CBD oil for dogs and other pets is derived from hemp oil, so it contains no or very small traces of THC. Because of this, all 50 states have approved the use of hemp-based CBD for human and animal products.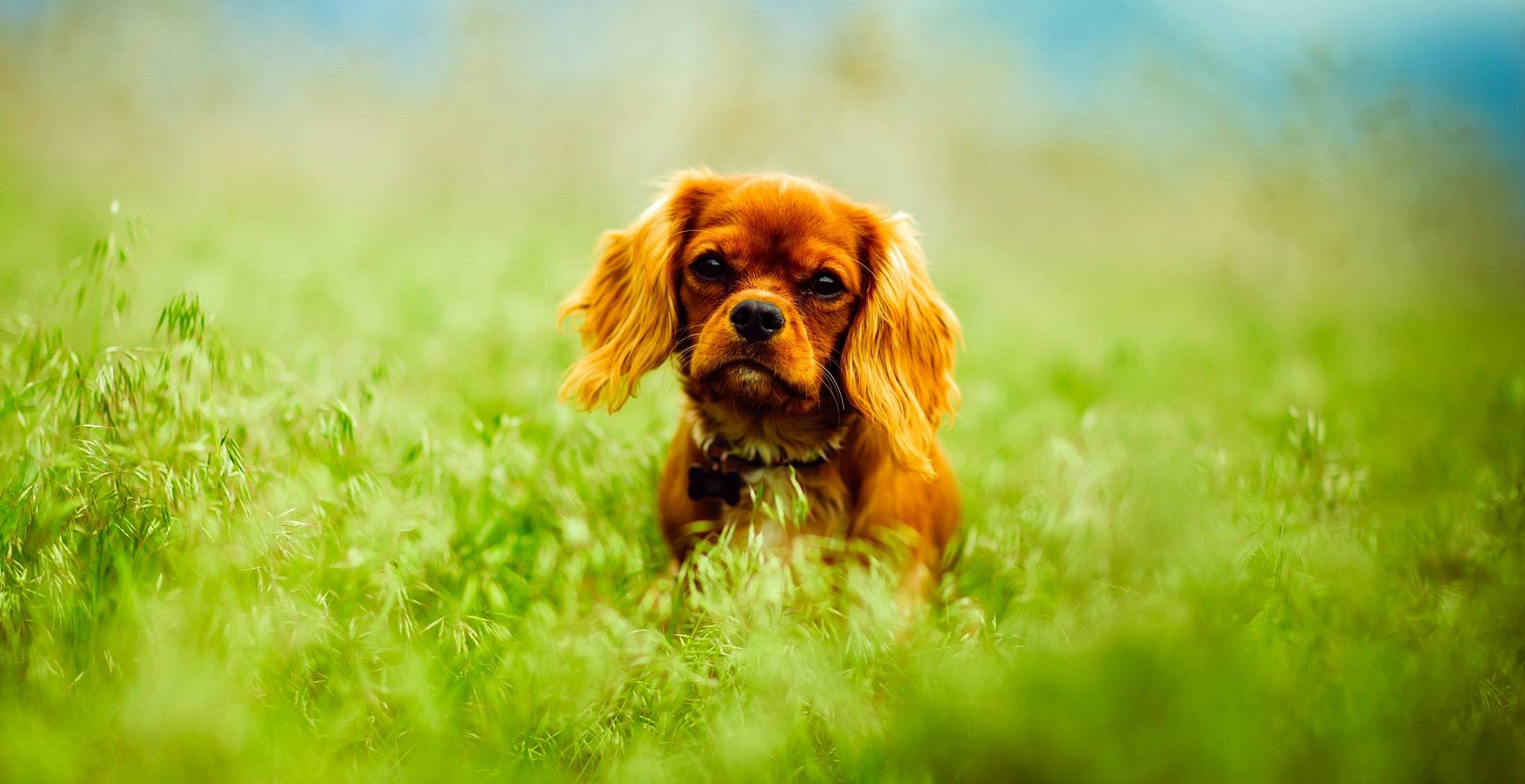 The bottom line is, CBD oil could be a healthy (or even life-saving) herb for your dog. More and more pet owners and holistic vets are drawn to its diverse and marked health benefits and they feel good knowing the side effects are mild and animals don't appear to build up a tolerance.
ADMINISTERING CBD AND DETERMINING DOSAGE
CBD is available in many convenient forms. Extracts can be given from a dropper bottle directly into the mouth, added to food, dropped on a treat, rubbed into bare skin or inside the ears, or dropped on an animal's paw so they will lick it off. You can also find hemp CBD biscuits and treats, hemp CBD capsules and gel caps, and topical hemp CBD ointments.
Dosage can vary quite a bit from one situation to the next. It may be necessary to experiment a little to find the right amount, and how often to give.
Typical suggested starting dose: 1 mg – 5 mg per 10 lbs. of bodyweight
Start with a dose on the low end of the range. Changes usually occur within 30 minutes. If there is no change after an hour, increase the dosage. Occasionally improvements will take more than one treatment. To control pain, give approximately every 8 hours. For other uses, or to break unwanted behavior patterns, give once or twice a day.
Please keep in mind that there may be state-by-state regulations on CDB in animal feed. Most manufacturers have this covered for all 50 states. Please check with your state's Deparment of Agriculture for specifics.