Dog Relaxation & Anti-Anxiety Supplements
IS YOUR DOG ANXIOUS, HYPERACTIVE, OR DESTRUCTIVE?
Separation, travel, new environments, loud noises, and guests can cause cowering, trembling, nausea, pooping, destructive behaviors, and hyperactivity.
Help your dog achieve calm relaxation with the best, all-natural anxiety relief nutritional supplements in a variety of stressful situations:
Thunderstorms or fireworks
Trips to the vet or groomer
Introducing a new baby or pet
Separation anxiety
Travel or car rides
Destructive behavior when left at home
Hyperactivity and jumping on guests
Dee-O-Gee is the #1 trusted online holistic food and supplement supplier. We ONLY sell products that pass strict guidelines by our in-house pet nutrition experts who select supplements that are chemical-free, non-habit forming and have no harmful side effects. Give your dog the happiest, healthiest life with these hand-picked calming supplements.
---
Dog Anxiety Supplements Hand-Picked by Dog Nutrition Experts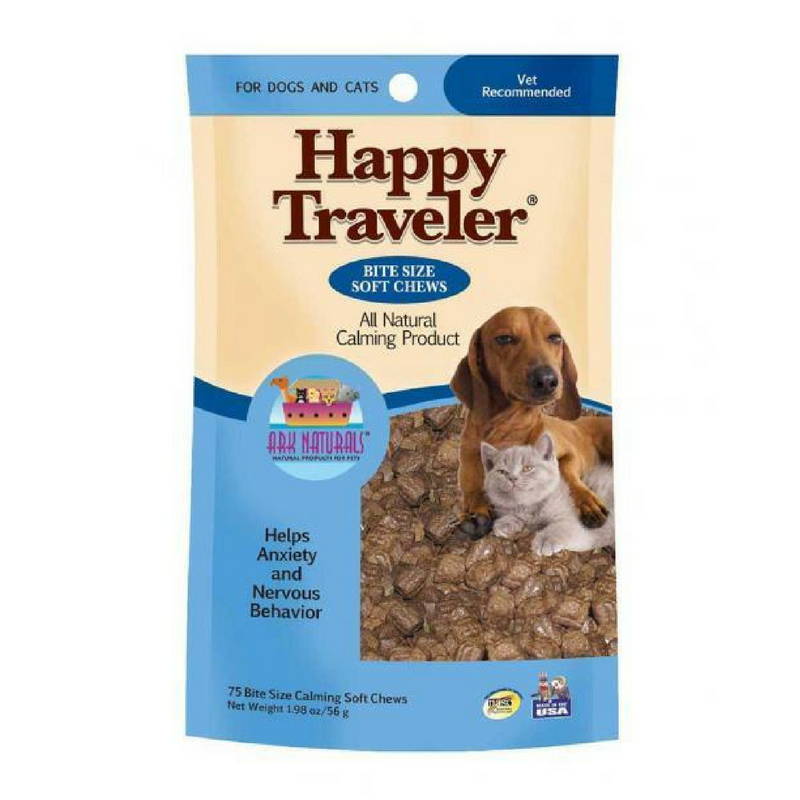 Bite size chews perfect for on-the-go administration
Great for separation anxiety and car rides
All natural ingredients
Non-habit forming
No harmful side effects
Yummy soft chew that your dog will love!
$14.99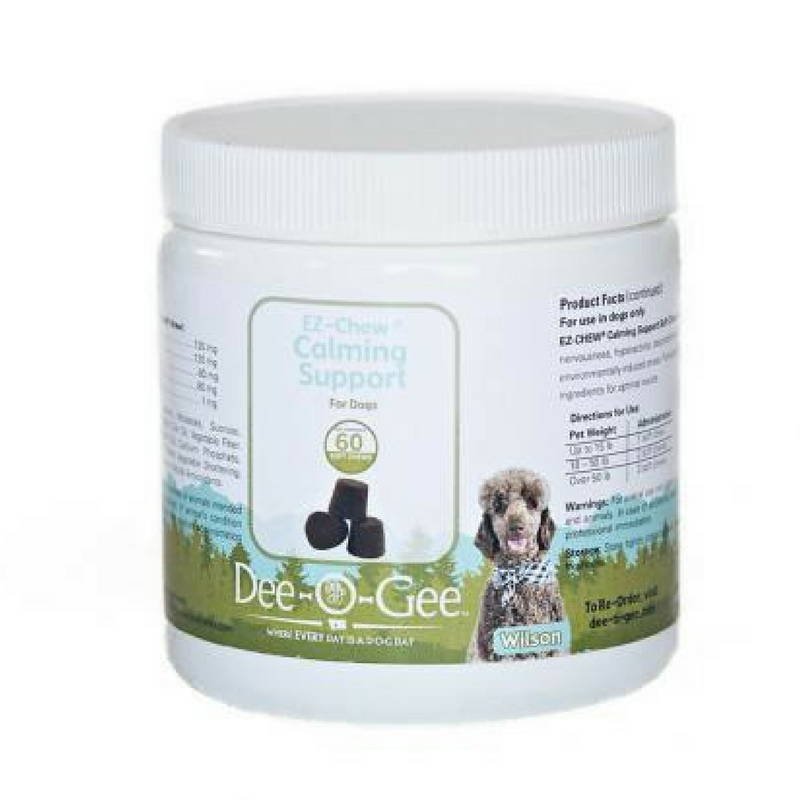 DEE-O-GEE EZ-CHEW CALMING TREAT
A perfect calming chew for the end of the day
Great before anticipated loud noises like storms or fireworks
L-Tryptophan with chamomile and ginger naturally support calmness
Yummy soft chew that your dog will love!
$19.99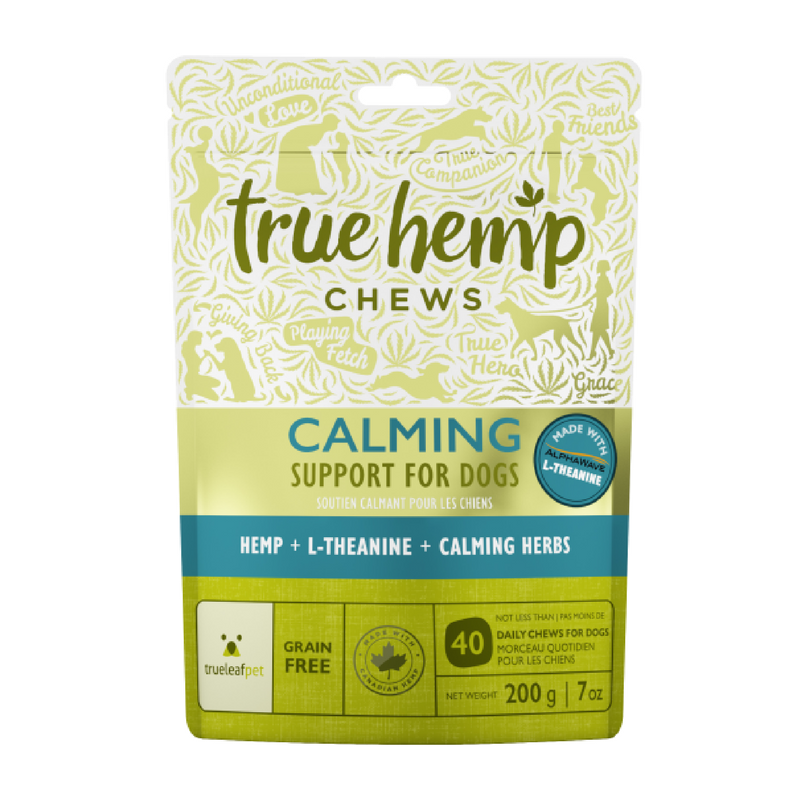 Great for socializing pets to new environment/guests or to stop destructive behavior
Hemp supports healthy brain activity and nerve function
Omega 3 supports healthy cognitivie function and normal disposition
L-Theanine and calming herbs to promote relaxation & calm
$12.99
---
Keep Your Dog Busy While You're Away
Does your dog get separation anxiety when you're away? The Orbee-Tuff Mazee will keep your pup busy with hours of long-lasting, brain-stimulating entertainment! The translucent and pliable Orbee-Tuff outer shell combined with the harder inner maze activates several of the dog's senses - they can hear, see and smell the treats while they solve the puzzle.