How Dee-O-Gee Franchise Locations Compare
To The Rest Of The Independent Pet Industry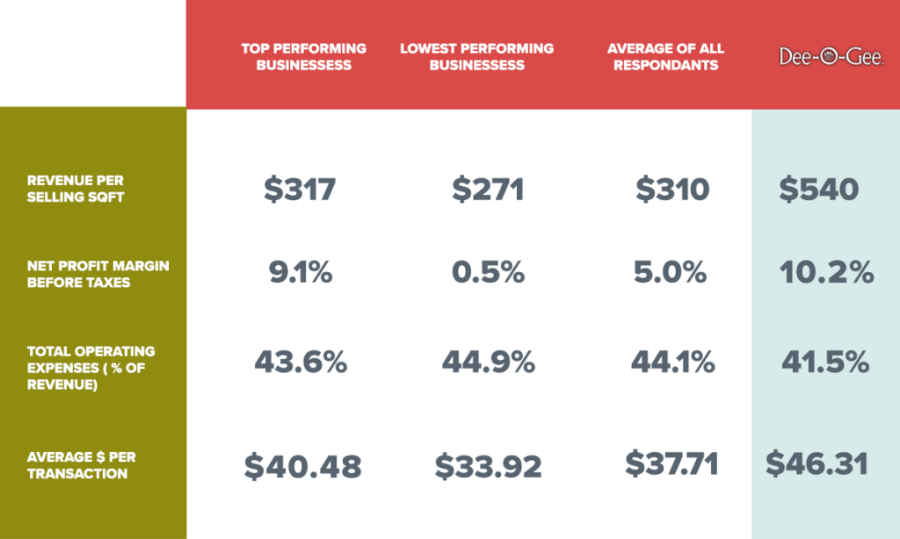 Data from the 2018 World Pet Association Annual Industry Report
Dee-O-Gee is an emerging leader in the independent pet industry and we are on a quest to provide the best healthy care options for dogs and cats in your area. The Pet Industry is a $60+ Billion annual business in the United States and you can be part of this rapidly growing industry, utilizing our proven successful model. We are currently looking for franchise partners to extend our unique services and products to your area.
We understand the leap to small business ownership is a big step and we want to help you learn as much about owning a Dee-O-Gee pet supply & services business as possible.
Ideal Candidate
A Passion for Pets and People

Liquid Assets Over $250,000

Total Net Worth Over $500,000

Pet Industry or Retail Experience Preferred

Business Ownership and Employee Management Experience Preferred

Commitment to being involved with your

business in your community
Basic Fees & Costs
Franchise Fee: $25,000 per location

Royalty Fee: 4 % of Gross Sales

Marketing: .5 % of Gross Sales

Total Initial Investment: Approximately $250 – 550k
What makes Dee-O-Gee Franchising different than other pet store franchise systems?
- Award winning combination of high-quality products and top-notch pet care services.

- Holistic & all-natural focus on nutritional products, supplements and services.

- Product discounts (purchasing power!) from multiple national suppliers.

- Unique store design, atmosphere and feel.

- Unique individual url and company page on dee-o-gee.com, including blog and online store, specific to your protected territory.

- Highly knowledgeable owners and staff.

- Customized store layouts and unique signature decor packages.
What will it cost me to open a Dee-O-Gee?
It will vary by state, location and size of operation … but typically $150 – $450k, including the initial fee.
Note, 10% discount on initial fee for US Military Veterans.
What's the target size of a Dee-O-Gee?
1500 – 4500 Square Feet, (depending on services offered).
Note, 10% discount on initial fee for US Military Veterans.
How long will it take me to get my store open?
I already have an existing pet boutique or pet related business. Can I re-brand with Dee-O-Gee?
Yes, absolutely! You will be able to leverage our buying power, systems, branding and overall strategy to elevate the sales and profitability of your business – with our help!
What kind of support will I receive?
We will work with you on everything from social media & marketing, real estate, ordering and sales projections, from the moment you decide to join our team until . . . forever!
What's up with the Giant Fire Hydrant?
Each Dee-O-Gee location will feature your own 8′ tall Giant Fire Hydrant. We'll supply you with our custom designed plans for your fire hydrant and guide you through the construction process. This unique feature is a magnet for Social Media "check in" photos and will generate a steady stream of fun conversations in your store.
We are ready to help you on your next step to securing a Dee-O-Gee location, where you will get your own "Giant Fire Hydrant"!
        - Josh & Holly