Protect & Heal Your Dog's Joints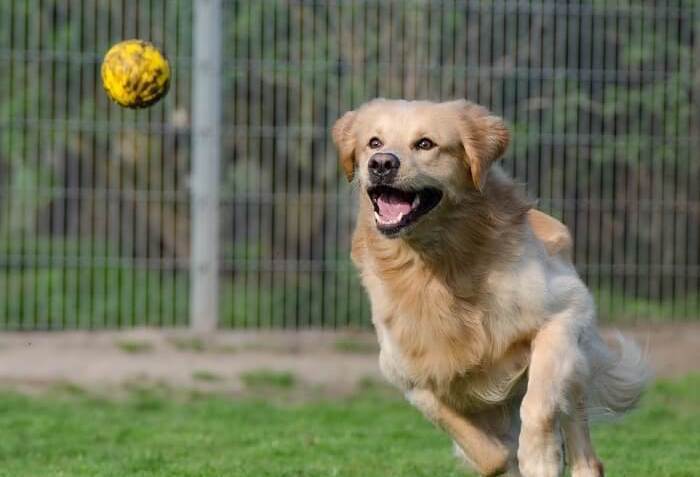 Proactively taking care of your dog's joints will ensure lifelong mobility and longevity.
Give Your Dog Mobility for the Happiest, Healthiest Life
Dogs' joints take a pounding, from running after tennis balls to hiking with their human friends. Whether your dog is old and stiff, young and developing, or a couch potato, you should be proactive about protecting your furry friend's joints from breakdown:
Trouble getting up and down
Slow or stiff when moving
Difficulty climbing stairs
Joint swelling
Excessive panting
Limping or frequently holding a leg off the ground
Favoring one leg
Our pet nutrition experts have researched and vetted the top nutritional supplements for dog joints. Dee-O-Gee is the #1 trusted online holistic food and supplement supplier. We ONLY sell products that pass strict guidelines by our in-house pet nutrition experts who select supplements that are chemical-free, non-habit forming and have no harmful side effects. Give your dog the happiest, healthiest life with these hand-picked joint supplements.
---
Dog Joint Health Products Selected by Pet Nutrition Experts
Great for Large Dogs of All Ages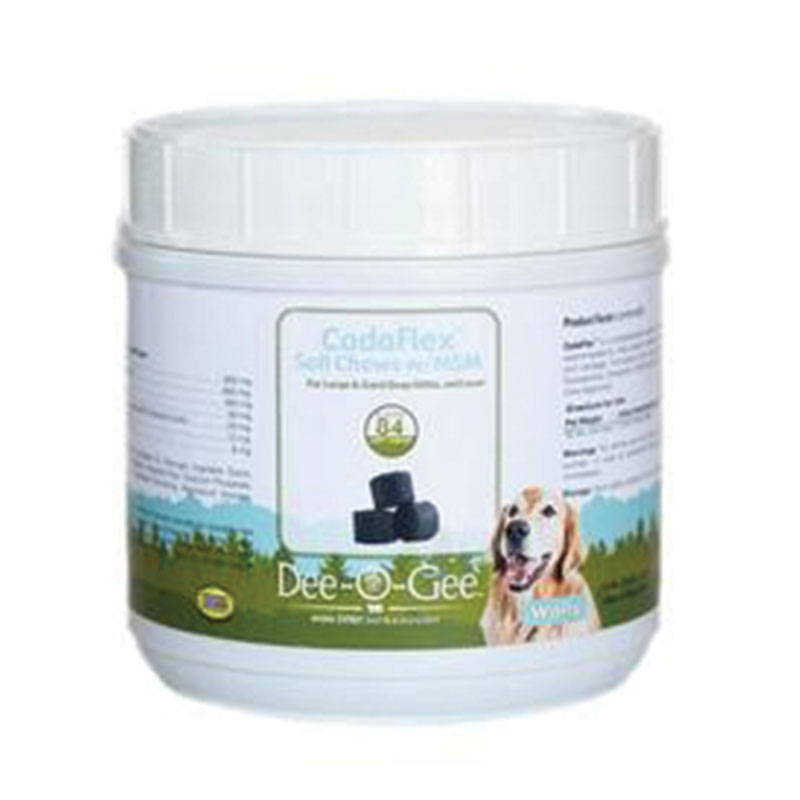 Great for younger and active dogs to protect and promote joint health
Supports healthy cartilage and joints
Increases flexibility
Manages discomfort due to normal daily activities
Contains glucosamine and MSM for maximum efficiency
Give as a treat or crumble on food
Great for large dogs
$59.99
Great for Aging Dogs with Decreased Mobility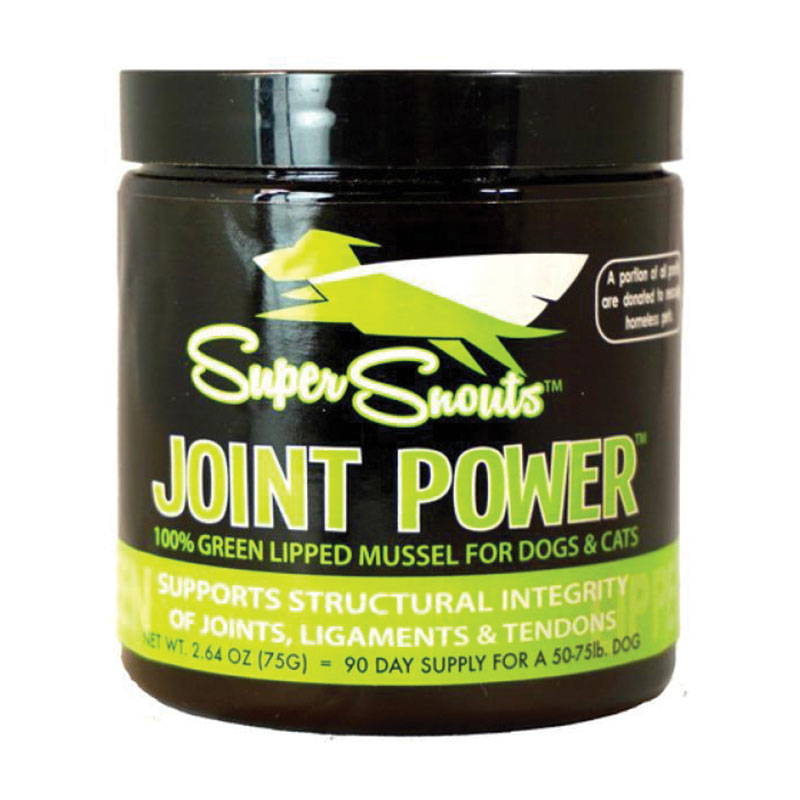 Great for aging dogs with decreased mobility or damaged joints
Great for relieving pain & symptoms of osteoarthritis
100% Green Lipped Mussel which is anti-inflammatory and joint-lubricating
Rich in natural proteins, minerals and omega fatty acids
Great for all dog sizes and breeds
$24.99
Great for Young, Active Dogs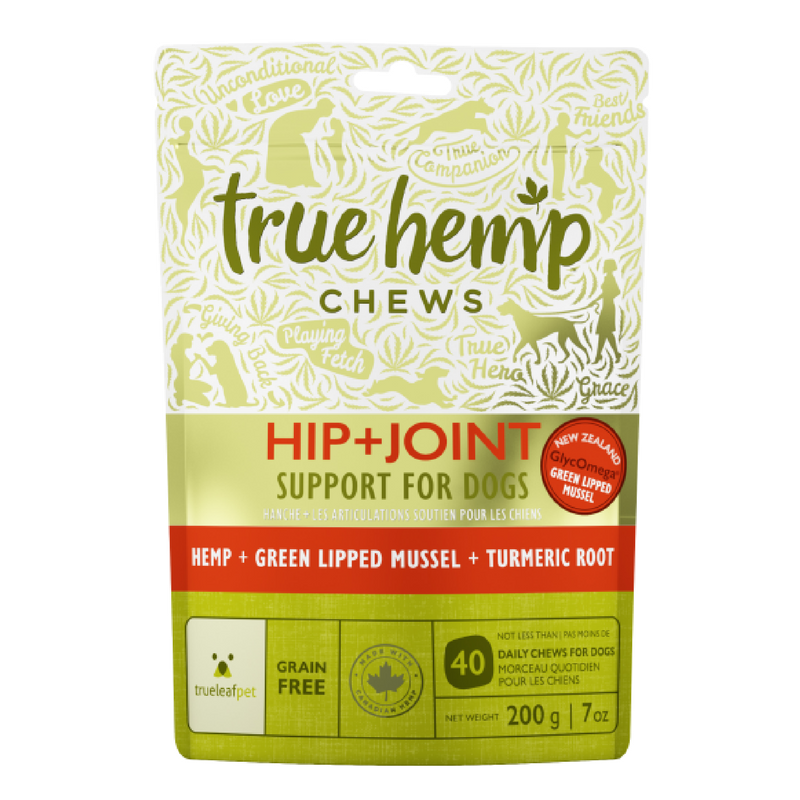 Great for both young active and aging dogs
Hemp enhances healthy joint fluid viscosity
Omega 3 eases joint stiffness due to normal daily exercise and activity
Green lipped mussel which is anti-inflammatory and joint-lubricating
Curcumin helps remove damaging free-radicals
Yummy treat - taste approved by dogs!
$12.99
---
Joint Health Box - Back in Stock!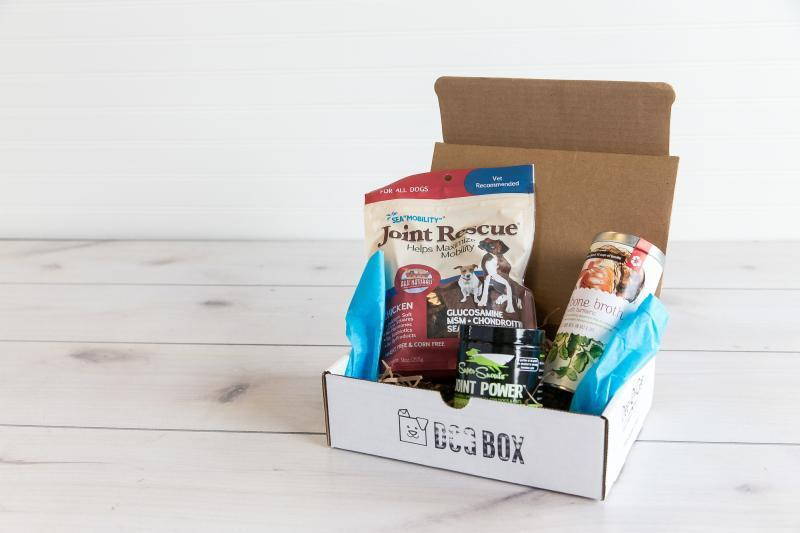 Our staff pets have personally tested and vetted every item in the box. We really believe in these products! The JOINT HEALTH box includes Super Snouts Joint Powder: a kelp based multivitamin with added Glucosamine; Joint Rescue Treats: meat based treats full of glucosamine, chondroitin, and MSM; & Honest Kitchen Beef Bone Broth: a delicious bone broth to pour over food with turmeric and high levels of collagen, glycine, chondroitin, and curcuminoids.